Press Release: Milton promotes Captain Derrick Harvey to Chief of Police
Date Posted: Friday, July 31st, 2020

  

Milton promotes Captain Derrick Harvey to Chief of Police

Tuesday, July 28, 2020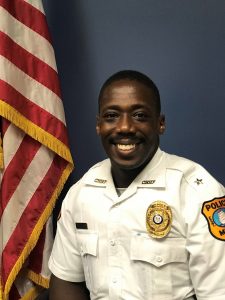 The Town of Milton is proud to announce the promotion of Captain Derrick Harvey to Chief of Police. With sixteen years of Milton law enforcement experience, he continues to demonstrate leadership and dedication in serving the Milton community. Chief Harvey portrays unwavering professionalism, leadership, and integrity. The Town looks forward to his continued service, now in this important role.
A pinning ceremony is planned on Wednesday, August 5th at 11 a.m. in the Gazebo at Milton Memorial Park. Please feel free to join the Town in congratulating Chief Harvey.
Should you plan to attend the ceremony, all in-effect Delaware State of Emergency guidelines must be followed.