Home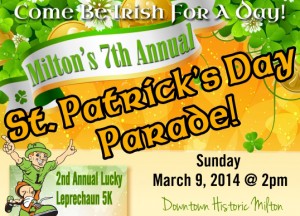 Come be Irish for a Day!! Milton's 7th Annual St. Patrick's Day Parade and Lucky Leprechaun 5k will be held Sunday, March 9th.  The Lucky Leprechaun 5k will begin at 11am and the St. Patrick's ...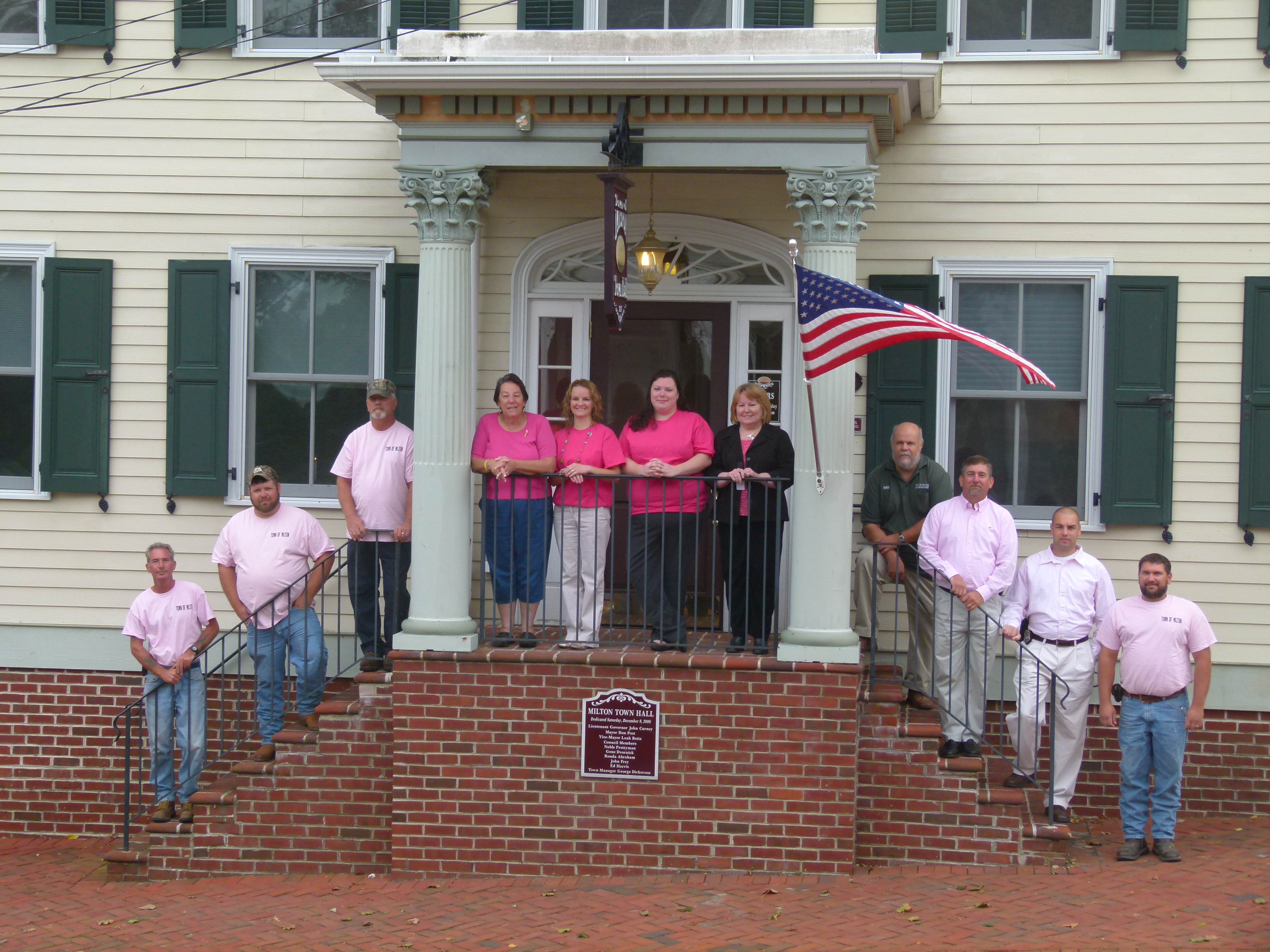 The Town of Milton employees are showing their support of Breast Cancer Awareness Month by wearing pink.  Pink light bulbs are also being used on the municipal buildings.  Please join our efforts in supporting Breast ...

Meetings

News & Notices

What's Happening

History

All News & Notices

All Events

"MILTON, only 7 miles from the Delaware Bay in a direct line but many more by the convoluted Broadkill, is one of the little old Delaware towns that prospered through shipbuilding and shipping in the 19 century. The shipyards have long ago disappeared from the foot of Union and Federal Streets...