Our Community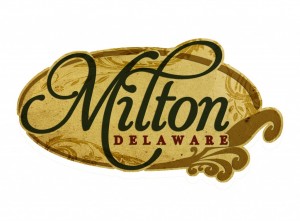 Milton Delaware was first settled in 1672 by English colonists. Located at the head of the Broadkill River, it provided access to both forests and the Delaware Bay – which spawned a thriving shipbuilding industry. It was known by various names until 1807 when it was named for the English poet John Milton. This prosperous merchant community Milton was home to four governors through the years.
Milton is located about fifteen miles from the popular Atlantic Ocean resort of Rehoboth Beach. Its population of approximately 2,700 persons is diverse – with a mixture of retirees from large East Coast cities and many young and middle-aged families with deep roots in Sussex County.
The town features a historic district, downtown shopping and a riverside park where concerts and festivals are held throughout the year. Its largest manufacturer, Dogfish Head Craft Brewery, attracts many tourists and aficionados of interesting ales.
Citizen volunteers makes Milton a vibrant community. Fire and Ambulance services are provided by the volunteers of the Milton Fire Department. The Milton Garden Club proves many hours of service to keep the downtown, parks and Governor's Walk beautiful throughout the year. The Milton Historical Society and its Lydia Black Cannon Museum are an integral part of the community, too. There are civic and veteran's organizations, churches of several faiths and numerous Town Council committees through which Milton's citizens come together to form the fabric known as our community.
To learn more about our community and to see upcoming events being hosted in Milton, click on the links below: